Simply Pristine Cleaning Service Committed to Helping Cancer Patients
By Lucy Lee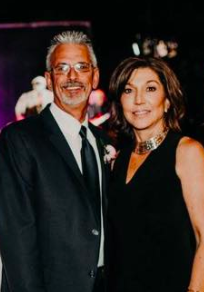 FOR IMMEDIATE RELEASE
SIMPLY PRISTINE CLEANING SERVICE JOINS A NONPROFIT
Youngsville, LA – October 19, 2019 – Simply Pristine Cleaning Service has teamed up with Cleaning for a Reason, an international nonprofit serving cancer patients through free house cleanings. Owner Kelly Broussard has a mission to make a difference for families in the community and wants to extend their reach to helping cancer patients.
"I have always enjoyed helping others and am eager to donate our services on a regular basis to support those battling cancer in our community," said Broussard. "We all know someone facing a cancer diagnosis and understand the physical and emotional toll this disease can take on a patient and the family. The opportunity to support a household at this difficult time is truly priceless."
Through partnership with Cleaning for a Reason, Simply Pristine Cleaning Service assists cancer patients by cleaning two homes per month for two consecutive months free of charge. This is an ongoing service to cancer patients residing in Lafayette, Broussard, Youngsville, Maurice, and Scott.
About Simply Pristine Cleaning Service
Launched in 2016, Simply Pristine Cleaning Service is a family-owned and operated residential cleaning service. The company provides customized cleanings to best fit each client's needs. Services include basic weekly, bi-weekly, or monthly cleanings, as well as deep cleanings and move in/out cleanings. For more about this company, call 337-344-7875.
About Cleaning for a Reason
Cleaning for a Reason partners with more than 1,200 residential cleaners throughout the United States and Canada to offer free house cleaning to any household battling cancer. Since 2006, the nonprofit and its partners have donated more than $12 million in services, helping more than 37,000 cancer patients. In 2017, Cleaning for a Reason was adopted by ISSA Charities, the charitable arm of ISSA, the Worldwide Cleaning Industry Association. To learn more about Cleaning for a Reason and to apply for free house cleaning, see cleaningforareason.org.